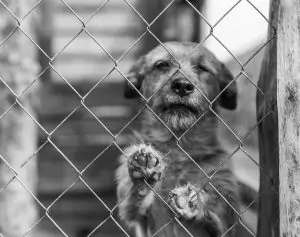 Microchipping
The thought of a pet being lost on the streets is frightening, but there is technology that can help bring your dog or cat home.
A microchip is about the size of a grain of rice. It is injected under your pet's skin by a doctor in a way that is virtually pain-free and over in an instant.
Once your pet is chipped, we will walk you through the process of registering your information to a universal database. Any scanner can read the numerical code needed to retrieve your information, so your pet can be back in your arms and safe once again.
Tagged collars and leashes can easily fall off or can be taken off and hence microchipping your pet is the safest and the easiest way to ensure that your pet is tagged as yours and has a high probability to be returned to you.
You can register your pet with the Free Pet Chip Registry, which helps you to track irrespective of the microchip manufacturing brand.
We suggest that you update your contact details with the website like free pet chip registry or the pet microchip company to ensure that your pet is returned to you without much stress for both you and your pet. Therefore, if you have moved house or have changed the phone number, it is important that you update the details with the microchip registry online.
When you are choosing a pet microchip registration service, it is ideal to look into the solicitation policy. It is better if you can find a service with non-solicitation policy, so that your information remains protected from any third parties.
We have come across situations where pet owners have micrcochipped their pet but have forgotten about the manufacturer's details, on such occasions, you can perform a search using the microchip number on this website: AAHA Universal Pet Microchip Lookup, to identify the manufacturer.
Contact us today to get your pet microchipped in the safest and hassle-free manner.