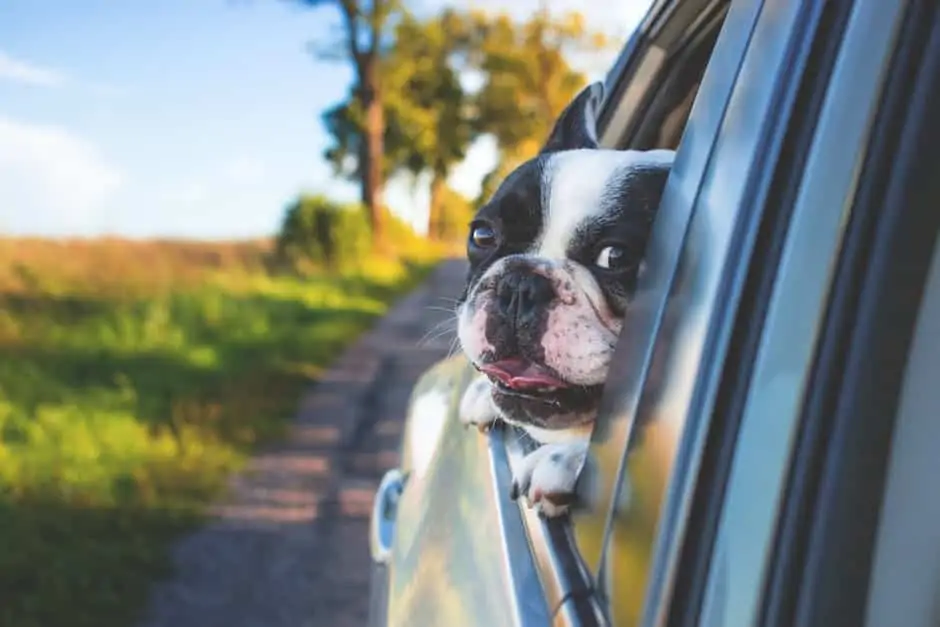 Going away on a vacation can be exciting, taking your furry friend along, adds to the happiness. Most of the present day families who own a pet dog takes him with them on vacations to make it a more memorable one. Listed here are a number of tips that could make the task of travelling with your dog a pleasure.
Pay a visit to Vet
Well, first thing is first; take your dog to a local veterinarian to ensure that he is in optimum health to travel. Run a complete checkup and make sure that he is not overdue on any vaccination, especially if you are planning to travel abroad. When travelling abroad, microchipping your dog can be an ideal strategy to keep track of him in cases he breaks free. Pack all his medications, if he is taking any and also some of his favorite home cooked food.
 Buckle up your furry friend
Buckling up your dog is a necessity while going on a road trip with him. Most of the ordinary car restraints doesn't do a good job when comes to securing dogs in place while breaking suddenly or during an accident. Furthermore, your furry friend can get excited and even end up testing your driving skills. To be on the safer side, turn to crash-tested pet crates and harnesses to ensure safety of your dog.
Convert the pet crate to his second home
Getting your dog acclimatized with his crate a couple of weeks prior to the trip is an ideal strategy to prevent him from being homesick.  Place the crate outdoors a couple of weeks before the trip and let your pet spend some time in it, you can even encourage him to eat and curl up to sleep in the crate. While choosing a dog crate, ensure that your furry friend has enough space for him to twist, turn and even stand up, if he is a type that gets excited too often. Getting your dog acclimatized with the crate will help a lot to keep him less stressful during the journey.
Beware of car sickness
Not only humans, but dogs can also get car sick. To alleviate pertinent concerns, ensure that you do not give him a heavy meal prior to taking the trip and feed him a little throughout the drive.  If it's his first time travelling, you need to acclimatize him with the concept of long trip, by taking him for short tips prior to the big day and praise him a lot throughout the trip and even give him his favorite treats so that he can associate the whole experience to a memorable one.
Take short breaks
If you are planning a long trip, make sure that you take frequent stops for your dog. Even if you have crate-trained your dog, constraining himself to it for longer periods can make him stressful. This is why it is recommended to take frequent stops and let him enjoy outdoors for at least five minutes. Take a break, let him out and encourage him to take a walk and even go potty, give him water to drink, but not too much.
It is vital to foresee most of these factors prior to travelling with your dog and plan everything ahead. You don't want to ruin your trip just because you beloved one cannot handle the circumstance well enough.