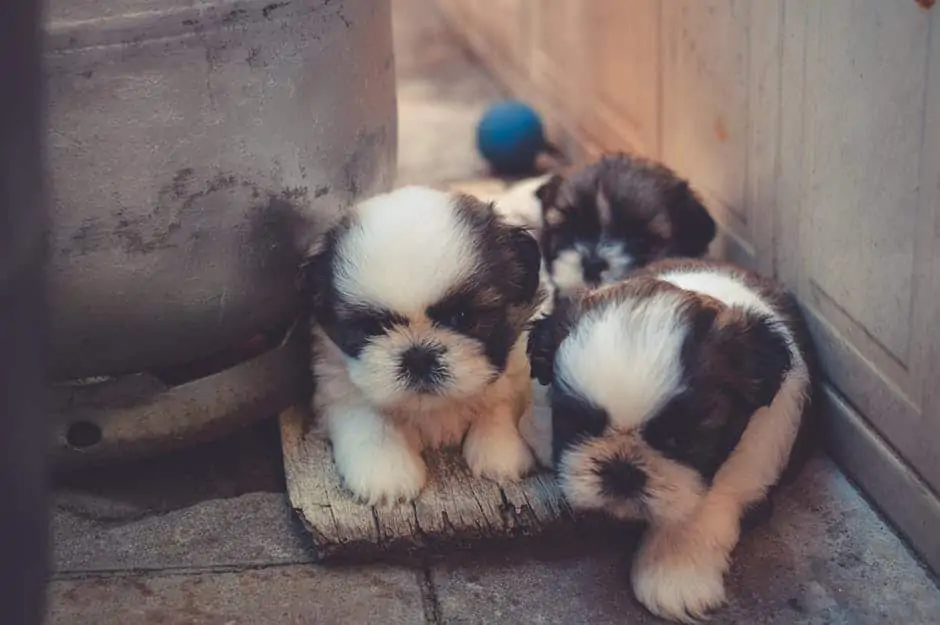 It goes without saying that puppies need additional care, in terms of care, affection and food. Puppies are known to or should consume lots of food, especially, up to six months after their birth. As a pet parent you might find it difficult to answer questions like which puppy food is the best, when should I start dog food for my puppy and what to look for when buying puppy food and more. This guide on puppy food is tailored to answer all such questions regarding dog food for puppies.
Starting dog food for my puppy
Puppies belonging to most of the breeds are all set to take solid food at the age of four weeks. Starting proper dog food for the puppy is something that you can determine by his height. Puppies are usually provided with dog food when they attain their adult height.
While the small breeds like pugs are known to mature by the age of 10 to 12 months, the large breeds can take up to 24 months to attain maturity. There are different means to decide on switching puppy food to dog food, you can also make the change when the puppy reaches 90% of his expected breed weight.
It is advised to introducing dog food for your puppy gradually, start by mixing dog food with puppy food and replace puppy food completely in a couple of weeks.
Which puppy food is the best?
As puppy parent, choosing the best food for your puppy can be an overwhelming task. There are tons of puppy foods available in the present day market and this makes things worse. This is where you need the assistance of a veterinarian. Consult with a veterinarian to get some recommendations on the puppy food tailored based on your puppy breed, health requirements and pertinent factors.
Things to look for when buying puppy food
If you decide to get puppy food without any expert recommendations, it is advised that you look for foods that are approved by the AAFCO guidelines. Also keep an eye on the stats like food rich in protein, an expiry date that is at least six months from the date you purchase.
How often should I feed my puppy?
Puppies are expected to grow rapidly and it is ideal to let them eat thrice a day up to six months. After six months, you can switch the feeding frequency to twice a day.
How much should I feed my puppy?
It is difficult to pin point a quantity that you should feed your puppy per day or per meal. The amount varies with respect to factors like puppy's breed, his health condition, age and activity. The best bet is to go with the quantity suggested in the food can label.
Giving treats to your puppy
Some pet parents love to give their puppy treats, however, treats are not known to pack the nutrients essential for your puppy. Therefore, it is advised to limit giving treats to your puppy and focus more on a balanced diet that meets his health requirements.
Puppies can be really sensitive to food, prior to making any big changes in his diet pattern, we advise you to seek an expert opinion.