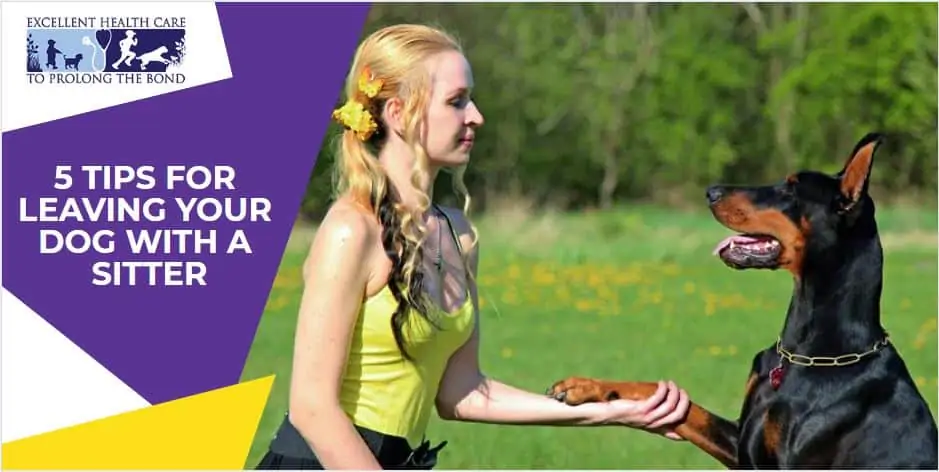 Dog owners love taking their pooch along with them wherever they go. Unfortunately, this may not be possible all the time. There'll be times when you have to leave your dog with a pet sitter.
This article features some tips on how you can leave your dog with a pet sitter and make the process less painful for you and your dog.
ID Tag: As a pet owner, you probably know how important it is to keep your dog's ID tag updated all the time. In fact, if you are leaving the dog with a pet sitter you could even add their number or numbers of family and friends too to the tag.
Microchipping your dog is another smart means to tag your dog digitally. Microchipping your dog has several advantages. All these ensure that if your dog gets lost or escapes, he/she would be found easily.
Instructions: Most pets love their routine. Dogs are no different! If you plan to leave your dog with a pet sitter you can request them to stick as much as they can to your dog's usual routine. That way your dog won't be as stressed in your absence. It is ideal to give them instructions about your dog's schedule, habits, treats, any medication if required.
If the pet sitter is coming to your place, you need to show them around, where everything is kept and introduce them to your dog. If you are taking your dog to the pet sitter's place, you need to carry anything that is required for them.
Specific details: Giving all the basic instructions are a must. But along with that if your dog has certain quirks, you need to inform your pet sitter about that too. Maybe your dog likes to slip out, or they may not like to socialize with other pets, do they have issues with the leash or do they get disturbed by the mailman and so on.
For you these may be usual and normal problems. However, if you leave your dog with a pet sitter, you need to inform him/her about every little detail too.
Doggie Comfort: Try and leave some special treats for your dog so he/she would be occupied. It could be a favorite toy, a comfort cuddler or even maybe a shirt of yours with your smell (which you haven't yet washed) so that your scent can comfort him/her.
Short goodbyes: Just like with a kid, if you keep your goodbyes too long and cuddly, your dog would find it very difficult to adjust in your absence. You need to make your dog feel as less anxious as possible. Keep your goodbye simple, maybe just like how you go to work every day – keep it normal so that your dog doesn't realize that there's something different going on.
We hope these 5 tips and pointers would help you leave your dog with a pet sitter and that the experience isn't as painful and stressful as it would be otherwise.