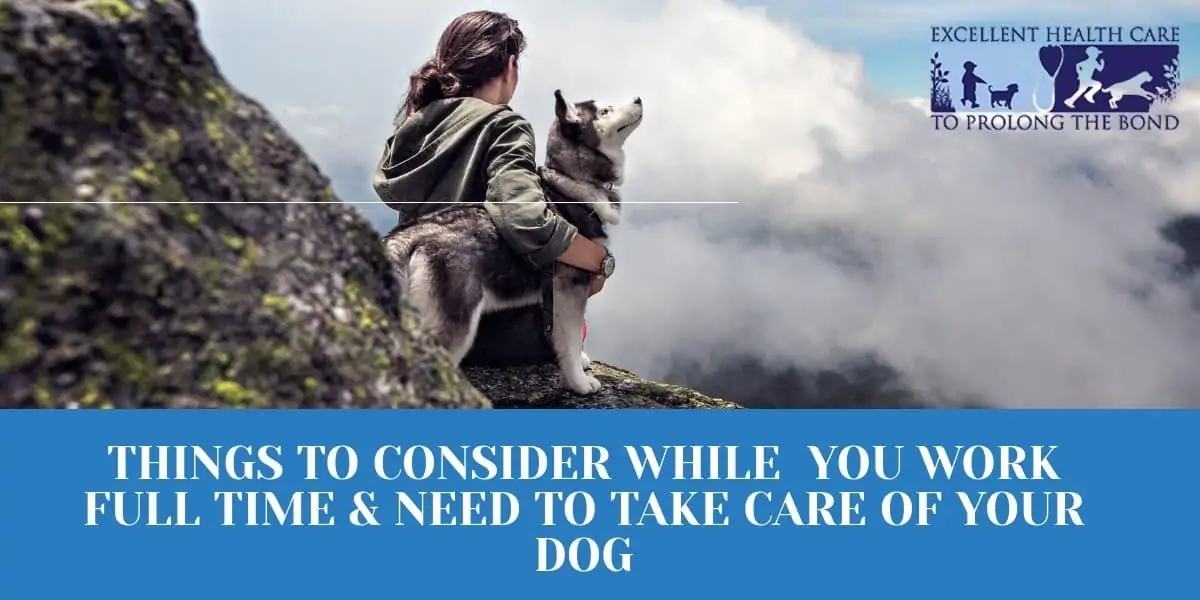 Is it fair to have a dog if you work full time? A question popular among dog owners and one with mixed opinions. Leaving your pooch alone at home for hours is a cruelty for sure. So if you are planning to adopt a dog and if you are an individual who might have to work around the clock or go on business trips on a regular basis, it is important that you consider some important factors.
Follow the list to identify some of the things that you can consider if you own and dog and is finding hard to spend time with him due to hectic work schedules.
Start searching for pet-friendly communities or boarding
Leaving your dog alone at home can have drastic consequences. It can affect his health and emotion at the same time, which can lead to concerns like depression or separation anxiety. Go online and try to identify the pet owner meetups and pet-friendly communities within your locality. Sign into these communities and start making friends. This is something that can open up opportunities in terms of finding an ideal place for your dog to spend while you are away.
Looking for local pet-friendly boarding is also another means to ensure that your pooch spends some quality time while you are away.
Get a dog sitter or walker
Finding a dog sitter or walker is another ideal strategy to kill the boredom that your dog will come across during your absence. There are different websites that can help you find dog sitters in terms of different factors like their experience, the breed that they have handled before, age and more. It is important that you follow certain tips while choosing a dog sitter.
If you feel that your dog can handle the loneliness with an activity like a 30-minute walking session, a more affordable option when compared to a dog sitter will be a dog walker.
Puppy needs special care
If your companion on the other end of the leash is 8 to 10 weeks old, it is imperative that you consider the options of working from home as they need special care. In this case, you can even seek the help of your close relative or friends who can take care of him for a couple of days.
Looking into the option of taking the puppy to the workplace is also not a bad idea. Today, you have workplaces that allow employees to bring their puppies. Some studies have indicated that bringing puppies to the workplace can positively influence the employee's health.
Keep your pooch entertained
If you have to leave your pooch alone at home, ensure that you give him different entertainment options. Provide plenty of toys, chew toys are an excellent means to keep him engaged. The application like CleverPet, is a game console for pets which keeps them engaged via different digital games and puzzles. Such applications are increasingly used by pet owners to keep their pet engaged in addition to monitoring them from their workplace.
Leaving your pooch at home alone for the major portion of the day can be heartbreaking. Ensure that you follow the strategies listed above to alleviate the concern.