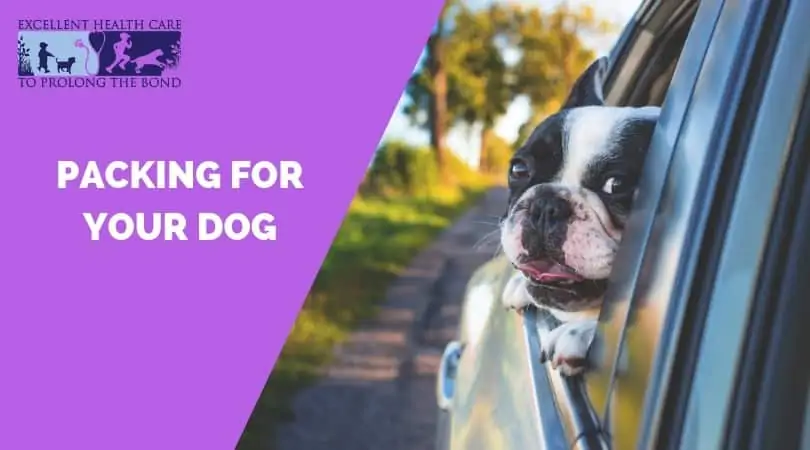 Mothers would know how difficult it is to pack for a baby or a young kid. You have to be thorough and cannot forget to carry absolutely anything. A pet owner would surely agree. If you have a dog, then we're sure that you have the same difficulties while packing for your dog. You might forget some stuff for yourself but you do not have the liberty to do the same if you are traveling with your dog.
When traveling with your dog, it is imperative to include these in your dog packing checklist.
Dog treats and food: It probably goes without saying that dog food and any kind of special treats that he/she is used to – needs to be carried. You need to carry enough so that you do not run out of supplies during your holiday.
You might not get the same kind wherever you are traveling. If you are going on a long holiday you could also try and check out what kind of dog food and what brands are available at your destination.
Water and food bowls: Dogs are animals of habit and love their own bowls. So it would be a great idea to carry the same ones that they are used to. If your dog is a little flexible, you could maybe get those collapsible bowls that serve well during travel times. Or they can at least be carried around in hand baggage for emergencies.
Collars or leashes: You just cannot forget to keep your dog leash, collar or harness while packing for your dog. Also, ensure that the leash has your contact details on a tag. You need to check with your travel modes – some train networks might require that dogs wear muzzles. If so you'll need to carry one in your hand baggage. Unfortunately, most dogs do not like them, but it cannot be avoided if the situation demands.
Dog bed: While packing for your dog you also need to carry your dog's bed or any kind of throw or blanket that he/she is used to. Even if you have a bulky one, it needs to be carried so your pet can be happy in familiar surroundings.
Carrier bags: If your dog is a small one and you will be taking them with you in the plane cabin or train, then you need to pack for your dog a carrier bag too. These are usually quite light and some can even fold up for storage. In some places in Europe, your dog can travel free if he/she is in a carrier bag; else they might be charged.
Seatbelt: If you plan to travel anywhere by car, even if it is a rental, you ought to pack for your dog a seatbelt too. These can be clipped on to regular seatbelt buckles and are thus safe.
Most importantly, do not forget to carry any kind of paperwork required or the necessary medicines and grooming equipment needed for your dog. The above tips are not comprehensive and packing for each pet would be different. If you sit down and make a proper list, packing for your dog would be quite easy.